Description
SCOM Maintenance Mode Scheduler Large Business License Annual Subscription with free Security and Feature updates.
This license may be used at one company with 4,000 SCOM Agents or less
*After 1 year you will need to renew or the license will expire
Includes E-mail incident support within 24 hours.
Online and PO Purchase available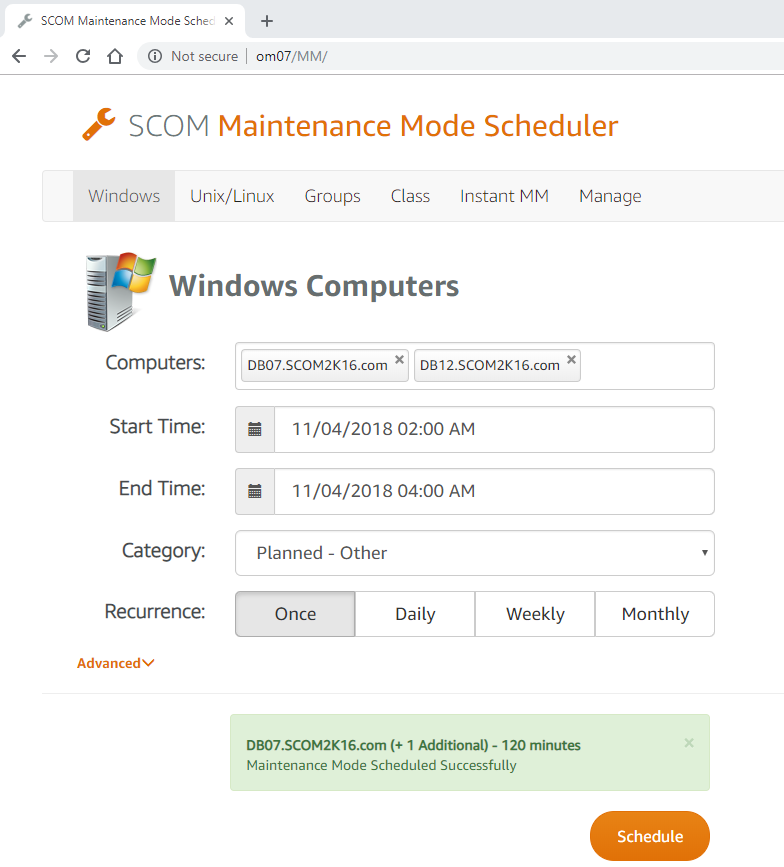 See EULA for more information.
Please make sure you have fully tested the product during the Trial Period before purchasing.  No Refunds